About me
Hi, thanks for visiting my website! My name is Jochem (he/him).
I'm a Computer Science & Engineering Master's student at Eindhoven University of Technology in The Netherlands, where I also obtained my Bachelor's degree in Computer Science. I have experience with lots of popular programming languages and development techniques and I'm not afraid to learn something new to achieve my goals.
Send me an e-mail if you want to talk! Or take a look at my LinkedIn profile.
Education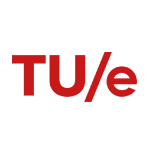 MSc Computer Science & Engineering
2017 – present
Eindhoven University of Technology
Eindhoven, The Netherlands